Wagram High School
Wagram, North Carolina
ANNOUNCEMENTS
•

WAGRAM — James Spurgeon McMillan, Sr., 81, passed away peacefully on Monday, May 10, 2021 at his home.

A funeral service will be 11:00 a.m. Friday, May 14, 2021 at Old Laurel Hill Presbyterian Church officiated by Rev. Howard Whitehurst. Burial will follow at McNeill Family Cemetery.

The family will receive friends after the service at the cemetery. Due to Covid-19 restrictions, please wear a mask or face covering and practice social distancing.

Born October 25, 1939 in Scotland County, he was the son of the late Albert Reynolds and Effie Gillis McMillan, Sr. He served in the National Guard and was a Forest Ranger and District Forest Ranger with Scotland County and surrounding counties for 38 years. Mr. McMillan was a member of Old Laurel Hill Presbyterian Church and was an Elder Emeritus. His greatest love was the Yankees baseball team, the Hurricanes hockey team, and the Carolina Panthers.

He is survived by his wife of 56 years, Carol Bridges McMillan of the home, his son, James Spurgeon McMillan, Jr. of Hamlet; a brother, Lauchlin McMillan of Alabama; a sister, Jane McMillan of Mt. Airy, NC; and extended family. He is preceded in death by his brothers, Edwin "Whit" Whitfield McMillan, Sr. and Albert Reynolds McMillan, Sr.; and his sister, Effie McMillan Parsons.

The family suggest that memorials be sent Laurel Hill Presbyterian Church, 15301 McFarland Road, Laurinburg, NC 28352.

Bumgarner Family Funeral Service and Crematorium is serving the family.

Online condolences may be made at www.bumgarnerfunerals.com

•

Two pictures from the 2019 WHS Reunion. The first is the Class of '58 and the second is John Memory performing an original whistling composition.

Please add your 2019 reunion pictures to the gallery. To view all pictures, click on the link below.

•

Class of '67 in 2017

View the Picture Gallery for the 2017 Class of '67 50th Reunion and other previous school reunions by clicking on the link below.

Check them out!
Welcome to the Wagram High School website.
Alumni and friends can use this site to reunite with classmates and keep informed of events and class reunions. Class list will be added as they become available. If your name is not listed and you want to be included, use the "Contact Us" icon to submit your request to the website administrator and the list will be updated.
_________________________________________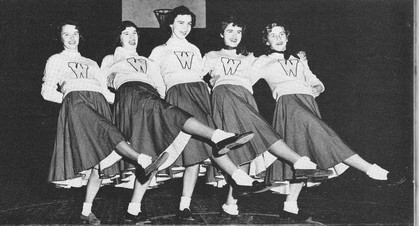 1956
_______________________________________