Wagram High School
Wagram, North Carolina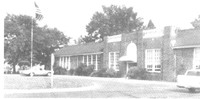 ANNOUNCEMENTS
•

WAGRAM — Virginia Dare Stanton Hunnicutt was the daughter of the late Clinton Bissell Stanton and Margaret Dees Stanton born June 9, 1938 in Marlboro County, South Carolina. She graduated from the Wagram High School as the class Valedictorian and was proud of her title as a former Miss Wagram. She earned her Master's Degree in Business Administration leading to a distinguished career as a Special Education Educator and later with the United Family Life Insurance Company. After retirement, Virginia loved her life living by the beach. She enjoyed beach music and music festivals, dinning out with her friends, attending Old Shallotte Baptist Church and spending time on the beach. She was also an avid reader, loved history and traveling with family. Virginia was a strong, independent woman who loved her family and sharing time with each of them. A loving and devoted mother, grandmother, sister and aunt, Virginia will truly be missed. She passed away at the age of 82 on January 12, 2021. In addition to her parents, she is preceded in death by her husband, Bill Hunnicutt; former husband, Paul Judson Smith, Sr., special companion, Mike Tippett, and brother-in-law, Wayne Grainger.

Virginia leaves behind her son, Paul "Judson" Smith, Jr., of Wagram, and daughter, Kimberly Smith Alford and husband, Dale Alford of Zebulon; a grandson whom she loved as a son, Josh Wrenn, Tim Alford and his family; step son, Billy Hunnicutt and his family; her brother, James "Jim" Stanton and wife, Nancy of Laurinburg; sisters, Sarah Stanton Young and husband, Jimmy of Zebulon, Patricia Stanton Grainger of Aynor, SC; along with her nieces, nephews, and many special friends.

A Celebration of Life Service for family and close friends will be held on Saturday, January 23, 2021 at 1:00 p.m. in the Richard Boles Funeral Service Chapel. Family will receive friends following the service with COVID-19 19 restrictions.

The family requests in lieu of flowers for memorial donations to be given to the American Heart Association, American Kidney Foundation, Old Shallotte Baptist Church, or the charity of one's choice.

Services entrusted to Richard Boles Funeral Service.

•

Two pictures from the 2019 WHS Reunion. The first is the Class of '58 and the second is John Memory performing an original whistling composition.

Please add your 2019 reunion pictures to the gallery. To view all pictures, click on the link below.

•

Class of '67 in 2017

View the Picture Gallery for the 2017 Class of '67 50th Reunion and other previous school reunions by clicking on the link below.

Check them out!
Welcome to the Wagram High School website.
Alumni and friends can use this site to reunite with classmates and keep informed of events and class reunions. Class list will be added as they become available. If your name is not listed and you want to be included, use the "Contact Us" icon to submit your request to the website administrator and the list will be updated.
_________________________________________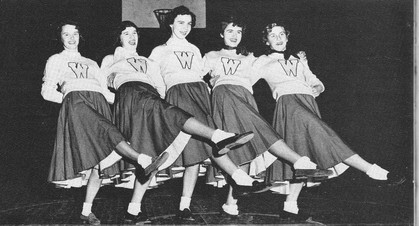 1956
_______________________________________