Wagram High School
Wagram, North Carolina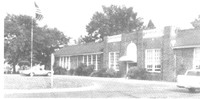 ANNOUNCEMENTS
•

Just a reminder that the next WHS School Reunion is being planned for June 2019 so start planning now to attend. As of now, no firm date, times or menus have been established. It may be a year away but time passes fast. Firm details will be provided early next year.

If you have any suggestions or feedback regarding location or food please fill out the survey below.

Hope to see you in 2019.


You must be logged in to submit this survey. Please use the login box in the upper right corner.



| | |
| --- | --- |
| 1) | Do You have a preferred date? |

| | |
| --- | --- |
| 2) | Do you have a preferred Time of Day? |

| | |
| --- | --- |
| 3) | Do you have a preferred Location? |

| | |
| --- | --- |
| 4) | What type of food would you prefer (i.e. finger food, Hors d'oeuvres, Bar B Que, other)? |

•

Class of '67 in 2017

The Picture Gallery for the 2017 Special Reunion is now available for you to upload your pictures. Click on "WHS Photo Gallery" in the column on the left side of this page (or click on the link below) then click on the "Class of 67 Reunion 2017" gallery. You can view the pictures already there or use the "Add/Edit" prompt at the bottom of the page to upload your own pictures from your computer, mobile phone or tablet.

Thanks to all of you who attended the reunion and to those who were involved in the planning and execution. It was a great success. For those who did not attend, we hope to see you next time.

Also, thanks to everyone who participated in the 50/50 Raffle to help support the WHS website. Nancy Gainey Ellis was the prize winner.
Welcome to the Wagram High School website.
Alumni and friends can use this site to reunite with classmates and keep informed of events and class reunions. Class list will be added as they become available. If your name is not listed and you want to be included, use the "Contact Us" icon to submit your request to the website administrator and the list will be updated.
_________________________________________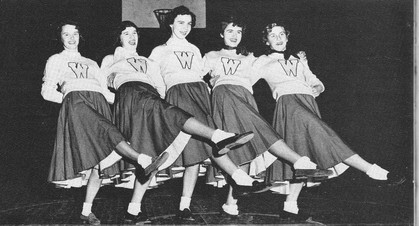 1956
_______________________________________